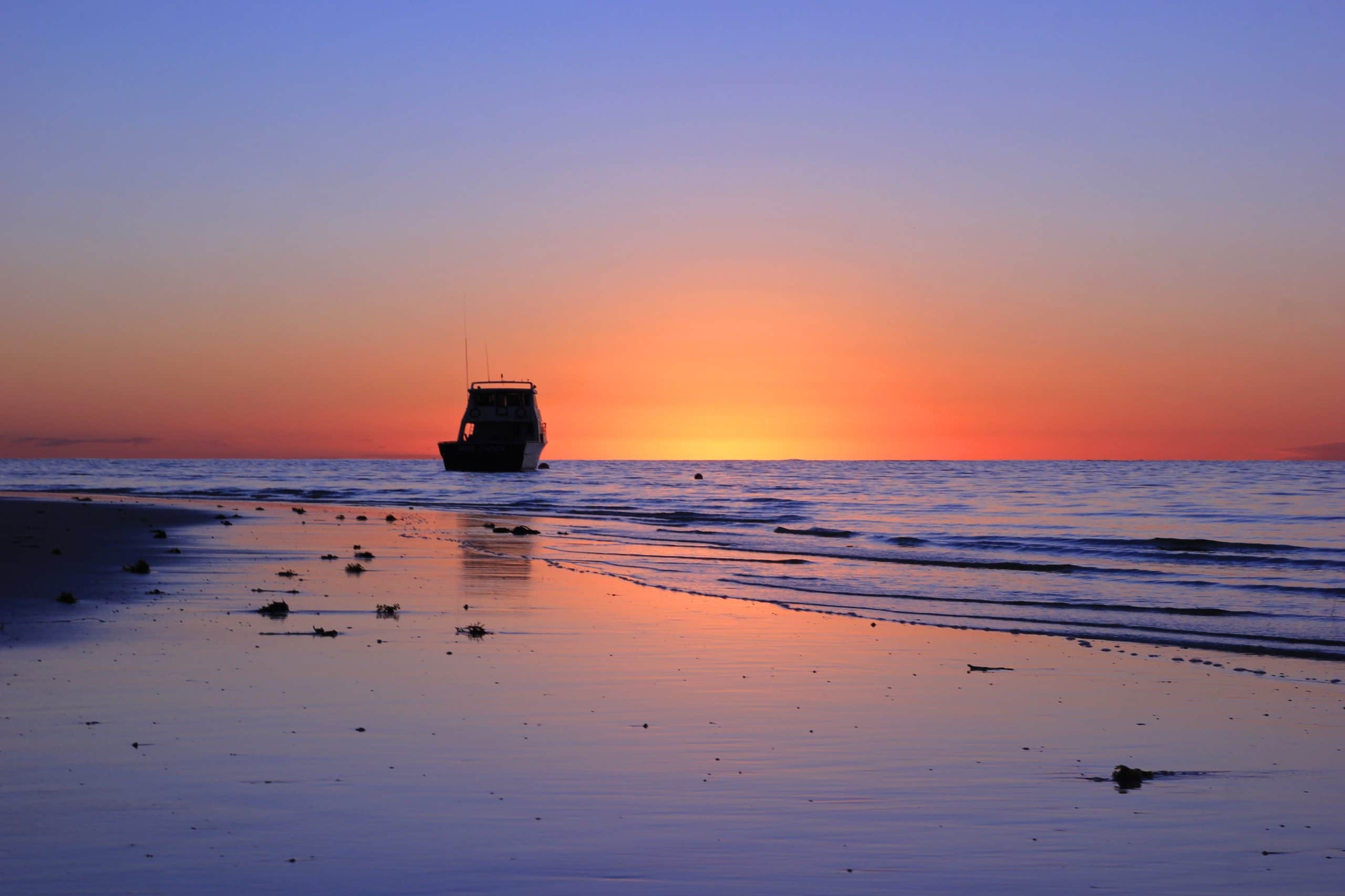 The Jurien Bay Marine Park laps the shores of the Indian Ocean from north of Lancelin through to Green Head and up to 5.5 kilometres offshore. The reef systems in the Marine Park are a marine enthusiasts delight with caves, grottos, islands and shallow water reef, filled with warm water species and seagrass meadows. The Marine Park is home to the only breeding colonies of Australian Sea Lions on the Western Australian coast.
The Park is divided into zones designated for various uses including snorkelling, angling, crabbing, spearfishing, Rock Lobster fishing, surfing, windsurfing/kiteboarding, and scuba diving.
The Marine Park is representative of a temperate reef at the northern limits and has the influence of the south flowing Leeuwin current. Offshore fishing along the Turquoise Coast is highly productive with species such as Spanish Mackerel, Western Australian Dhufish, Pink Snapper, Baldchin Groper, Whiting, Herring and Tailor. Bag and size limits apply, and a Demersal fishing closure is in place from 15th of October to 15th of December each year. For further information relating to up-to-date seasons, size limits, and bag limits go to; www.fish.wa.gov.au
Commercial fishing charters are available out of Cervantes and Jurien Bay. Contact the Visitor Centre for details. Bookings in advance only.
Boat ramps
The Jurien Bay marina provides a protected launch facility with 4 concrete ramps with boat guiding walkway jetties and ample car/trailer parking. A fish cleaning station and stainless-steel benches is located in the carpark.
Boat launching at Cervantes is via a sand ramp on a flat beach at the end of Biscay Street. 4WD is recommended and a long draw bar is useful. A service jetty is alongside, and car/boat trailer parking is on the beach above the high tide line.
Launching at Sandy Cape is a soft beach launch (4X4 only) and suitable only for small boats less than 4 metres.
The ramps in Green Head are situated at Ocean View Drive, South Bay and Ocean View Drive/Johns Street (Morphet Park). The Johns Street ramp is the preferred ramp for boats larger than six metres (deeper water). Both ramps are concrete.
When heading out into the Marine Park and beyond, please log on with Jurien Bay Marine Rescue and log off when you return. Working channels are VHF CH21, while Emergency Channels are VHF 27MHz and CH16 CH88. The phone number for Jurien Bay Marine Rescue headquarters is 9652 1950 (available 24 hours).
Header photo credit: Jordyn Waters