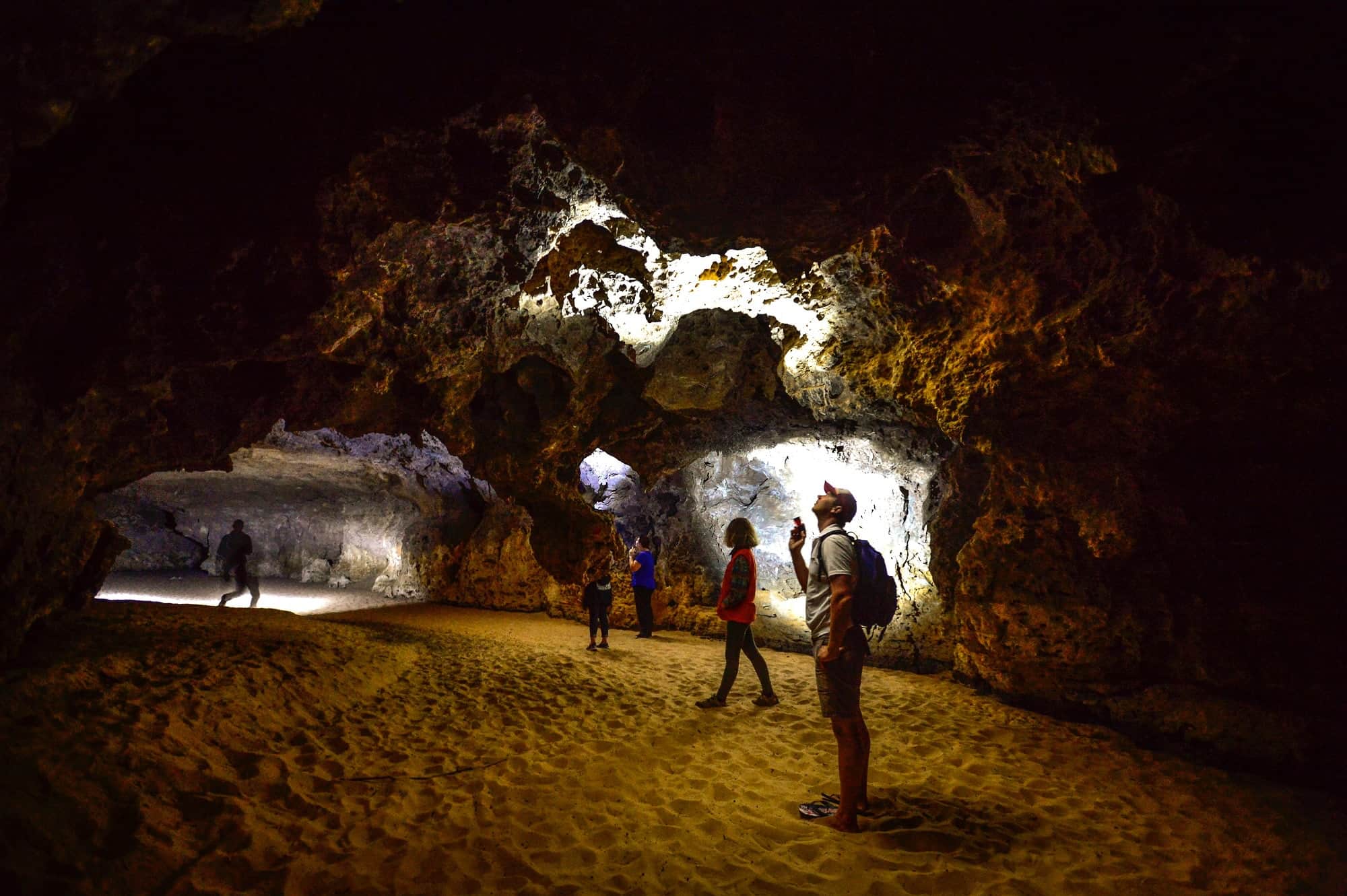 Named after stockmen who used the cave tunnel to overnight their cattle on the stock route to Perth markets in the 1950`s, the cave systems now form part of the Stockyard Gully reserve.
The caves are best accessed from the south end of the Stockyard Gully reserve via Cockleshell Gully Road (north of the Coorow Green Head Road)
The last 5 kilometres of the entry track is high clearance 4WD only.
A short 300 metre walk leads you to the tunnel entrance of the cave. You will need a torch beyond this point.
The cave is self-guiding with the tunnel extending for 400 metres to the exit.
For guided tours of this and other caves, contact Jurien Bay Adventure Tours.