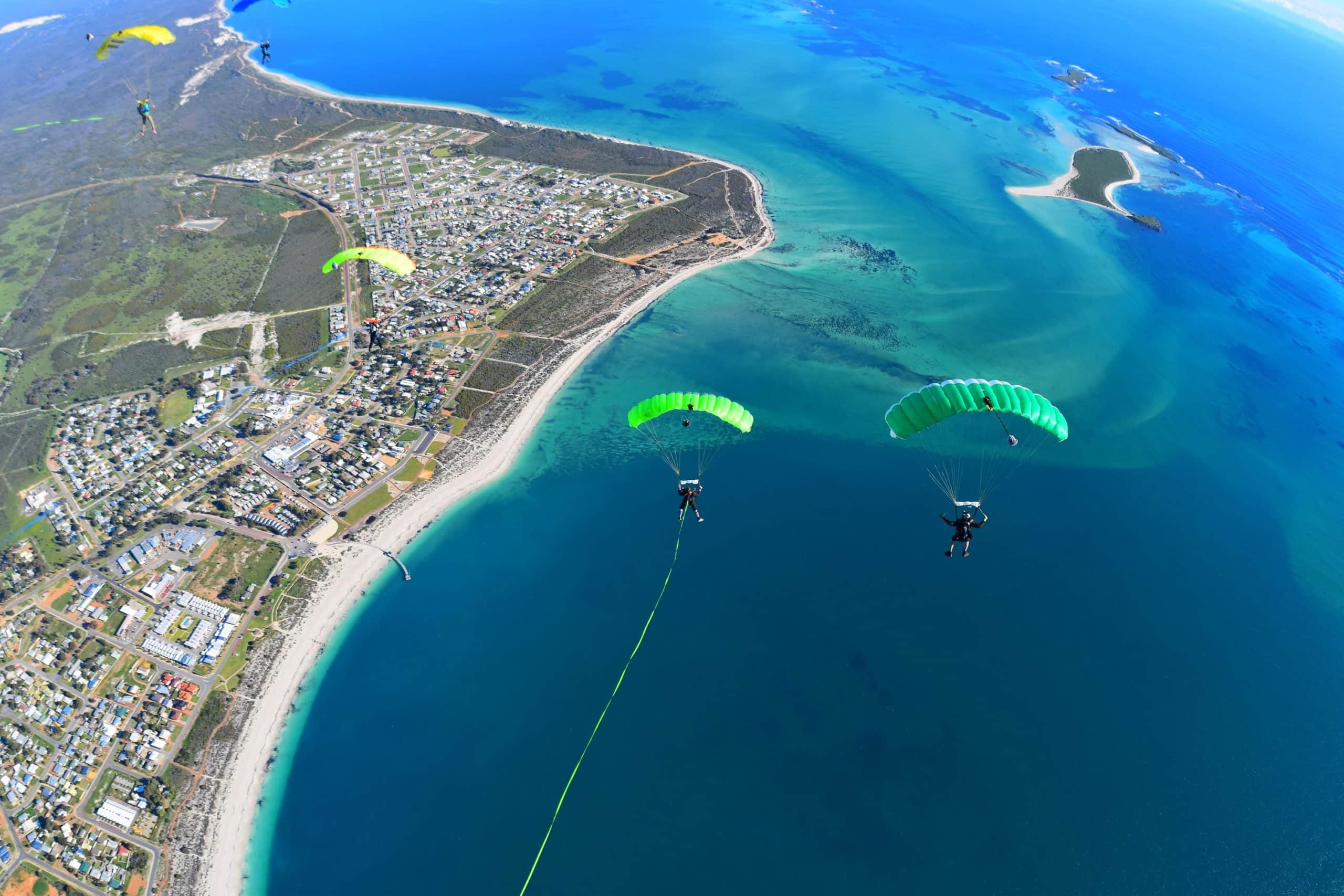 Jump the beach at the world's most beautiful beach skydive.
Jurien Bay is lucky enough to host Australia's most positively reviewed and awarded tandem skydive operation (no other skydive business has won as many awards in the WA Tourism Awards).
The incredible coastal views, the state-of-the-art aircraft and facilities, and the safe, fun specially-selected instructors all make this skydive experience the reason so many people keep coming back to Jurien Bay.
If you only tandem skydive once in your life, do it properly and go on the adventure of a lifetime with Skydive Jurien Bay.  Skydive Jurien Bay also runs single and sports skydiving 7 days a week.
For non-jumpers pack a picnic and find out from the skydive office where the daily drop zone is to watch the jumpers land right on the beach.
Head to https://skydivejurienbay.com/ for pricing and bookings.